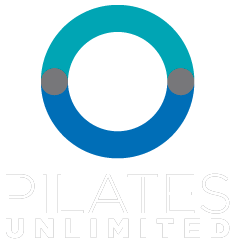 Located in a villa in the center of Yalıkavak, our full-fledged studio offers private and group pilates classes in a chill and comforting atmosphere. Pilates is a very dynamic movement system and has a great variety of movements for people of all ages.  A better posture, more flexible and stronger body are the benefits of pilates in general. Pilates is not just a physical exercise system, it also requires full attention, targeting mind, soul and body harmony. Throughout the exercises, staying focused on the moment, improves the effect of the session. Integrating mind and body during a session,  provides a relaxation of the mind by the end of a session. That is what we aim at Pilates Unlimited as well. Everyone is unique, therefore at Pilates Unlimited each session is tailored in order to adapt to clients' needs and expectations.
BANU YORGANCIOĞLU
After working in arts management business, she founded Pilates Unlimited in 2016. She has a degree in Economics and also has a master's degree in Arts Management.  She completed a PMA and Fostering Future Professionals approved programme in pilates training .
She also has Turkish Gymanstics Federation Certification. She continues practicing pilates in France.
Education and Seminars:
• Serotonin Academy, 'Functional Anatomy and Diseases of the Spine', ' Osteoporosis and Fibromyalgia' ,'Scoliosis', Upper Extremities' Functional Anatomy and Disfunctions, Functional  Anatomy and Diseases of Shoulder, Elbow, Wrist.
• Alan Herdman, "The First Session" Workshop
• Nora St.John, "Creating Length and Strenght: The Lower Back and Pilates"
• Ertan Durak, "Kyphosis & Spinal Mobilization on the Trapeze Table"
• Murat Çatbaş, "Flex to Reform It"
• Melih Çatalyürek, "Full Body Workout with the Pilates
• Victor Uygan 'Muscle Relaxation with Ball', 'Pilates for Men'
• James D'Silva, 'Garuda Standing, Dhara Chair, Garuda Matwork Foundation'
• Serotonin, The Power of Thoracolumbar Fascia, 
 '
Movement Anatomy' and  from H. Dip NMT Alp Ertung 'Introduction to Pain Management with NMT & Exercise
CLASSES
GROUP PILATES (Reformer )
 All private and group  classes are 50 minutes and by appointment only.
Open: Monday-Saturday,  8.00-19.00